Uprootedpalestinians's Blog
No Reports Out of Ukraine on Any Such Incidents
http://news.antiwar.com/2014/07/24/us-invents-reports-of-russia-attacking-ukraine-bases/
Apparently still laying the groundwork for their own planned military intervention, the US government has invented a narrative of massive Russian artillery strikes against Ukrainian military bases along the border.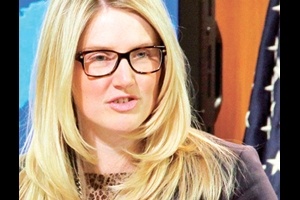 State Department spokeswoman Marie Harf introduced the story to the press at today's briefing, claiming that the US has secret evidence from "human intelligence information" that the attacks are taking place. The Pentagon concurred, saying such attacks have been going on "for several days."
During the past several days, there has not been a single report out of Ukraine of an artillery strike against any of their military bases, anywhere in the country. The last such incident was two weeks ago, when rebels fired a BM-21 grad at a military base.
And this is Ukraine we're talking about, which comes up with its own dubious stories of Russian attacks…
View original post 220 more words